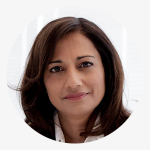 CEO/Founder of Progressing Minds. Executive Advisor. Published author
Doctorate in Clinical & Forensic Psychology from the University of Surrey, UK and Master Negotiator from HNI at Harvard Law School.
Nashater is an entrepreneurial executive with over 25 years of leadership experience in diverse, complex organisations across industries (Government UK & Norway, Corporate, Private & Public Health, Oil & Gas) and including building own businesses. She is the founder of PIN® "Persuasion, Influence & Negotiation"  for businesses and leadership teams. Nashater has a strong reputation as a proactive Organisation & Leadership Development consultant with proven effectiveness in developing desired cultures in cross-functional & international environs. With her psychological and negotiation expertise, she has a long track record as an impactful negotiator and conflict mediator.
Nashater is also an acclaimed published author of the "Leadership PIN Code – Unlocking the key to Willing and Winning Relationships" as recommended by Forbes and the Harvard Business Review. The book is a #1 Amazon bestseller. You can learn more about Nashater and her book by visiting: nashaterdeusolheim.com
Contact: nashater@progressingminds.com  mob: +47 90 477 520
We know business from the inside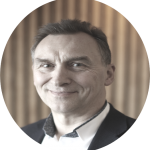 Executive Advisor
MSc. in Economics and Business Administration from the Norwegian School of Economics and Business Administration (NHH), is a Certified Lean 6Sigma Green belt, and NLP Master Practitioner and Coach.
Harald is highly experienced business leader and consultant with over 30 years of strategic and operational leadership experience and organisational/management consulting in oil and gas and technical industries, including as senior manager for Total E&P Norge, executive leadership developer at Equinor, and CFO for FMC Kongsberg Subsea.  He has expertise in the full HR value chain and organizational change, strategy, culture development & integration. As an executive leadership coach he has a key skillset in building business relations and establishing high performing teams, having worked with top executives in several oil & gas companies.
Contact: harald@progressingminds.com  mob: +47 95 876 100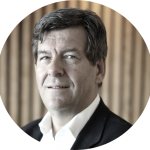 Erling Christopher Nøttaasen
Executive Advisor
Cand. polit. in administration and political science, from the University of Bergen, Norway.
Erling C. has more than 30 years of experience as a corporate advisor and executive consultant specialising in the integration of business, organisational and human factors. In his earlier role as a VP with Right Management,  he has worked extensively with executives both in private international business and with the government and public sector on issues concerning challenging changes and transformation processes including business development, M&A, organizational re-design and one-culture development. Erling C's experience spans a broad spectrum of industries and with deep knowledge of oil and gas, manufacturing, IT, finance and banking.
Contact: erling.c@progressingminds.com    mob: +47 90 040 158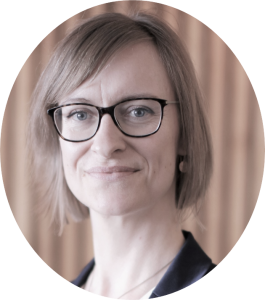 HR Advisor
Masters in Administration  and Organisation from University of Bergen (UiB) and Bachelors Degree in Law from University of Stavanger (UiS, completion in 2019)
A skilful business partner and HR professional with over 15 years of direct business experience providing coaching and advisory services on a wide range of HR issues, including performance management, HR strategy, organisational development and change, right-sizing, global talent management, deployment and mobility, and graduate programs.  Siri has a proven track record of leading major HR people and organisation transformation projects in Oil and Gas in Equinor (previously Statoil).  In addition, Siri established expertise in negotiations and procurement strategy, market analysis, contract establishment and management, as part of Equinor's Rig Procurement group. Now to further consolidate her HR and employment law expertise, Siri has undertaken a Masters in Law from the University of Stavanger.
Contact: post@progressingminds.com  mob: +47 90 477 520